| | |
| --- | --- |
| Posted on 16 October, 2017 at 19:50 | |
LowCal Meals Referral Programme
Now you can earn loyalty points and rewards points to get great discounts off your LowCal Meals or even earn cash. Simply sign in on the rewards page on our website Here and you will get a welcome bonus and a referral code.
REGISTER HERE TO RECEIVE YOUR REFERAL CODE FOR AMAZING REFERAL BONUS! BOTH FOR YOU AND YOUR FRIEND
We have 2 levels of referral reward system Free Eaters and Earners.
Free Eaters - earn points for social media sharing, in store purchases and by referring friends, then use your points to get great discounts off your meals.
Earners - earn points for referrals and exchange them for cold hard cash. Earner levels are achieved after you reach 5000 points. 
We want to change attitudes to not only, healthy eating, food, and exercise but to also sharing with friends by allowing our supportive customers to earn free food and even cold hard cash by simply bringing people into the LowCal family.
Is so simple you can start by just signing up for a free account and sharing us on facebook or twitter. Share the code you receive with friends, associates or clients and if they use your code to order meals they will get a discount and you will get a referral bonus.
Whether you are a busy Mom, with a big circle of Mom friends and good social circle. A Personal Trainer working in a busy gym. A student looking to workout, eat healthy and earn some cash. You all have the potential to eat free and earn by helping us get the good word out.
Personal Trainer ? – As someone in the fitness and health industry, you will be highly educated to the importance of diet and clean eating. Knowing that 70% of all results happen in the kitchen. What about if you clients don't have to chop their own sweet potatoes? Run to the shops for their own vegetables, or throw away wasted food because they have not cooked it in time? We all love simplicity and anything to make life easier. Nothing is easier than getting freshly prepared meals into the microwave and wait a few minutes, this is what anyone meal prepping would do anyway. We just take away the shopping, the cooking and the mess and bring the meals that you and your clients select to you doors. Achieving as never been so easy. We even offer the service of bespoke meals for those with highly tailored requirements.
Busy Mom – Being a Mom is the worlds hardest but the most rewarding job so is being a Dad. So if you are either and you want to be healthy, for yours and your children's future. This is a great opportunity for you when you start eating your 2 meals a day for 5 days a week plan you will be on the first step to a cleaner and healthier body and mind. Add in some exercise and the results in your physical wellness will come faster. In general, it takes 6/8 weeks for people to notice the difference in your body and wellness. When they start asking "what is your secret?" This will be an ideal chance for you to mention LowCal Meals and let them in on your steps to success. Is this not something you would do anyway? We all want our friends and family to achieve when we achieve, so before you would recommend us and now you recommend us with your unique code.
Students – Do students really live on beans and toast, or Chinese takeaway and Dominos Pizza? This is the time of your life that you really need to be at peak physical fitness. Feeding your brain with nutritious food will help you achieve amazing results academically. Shared living, the university gym, the class room, and in your social events you will have many opportunities to spread the LowCal Meals family mission and the steps to success and achieve yourself. It's so simple. You would be recommending us anyway because we make it so easy to eat healthy and clean and feel and look amazing.
Let's do it together!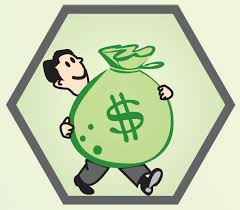 Categories: None